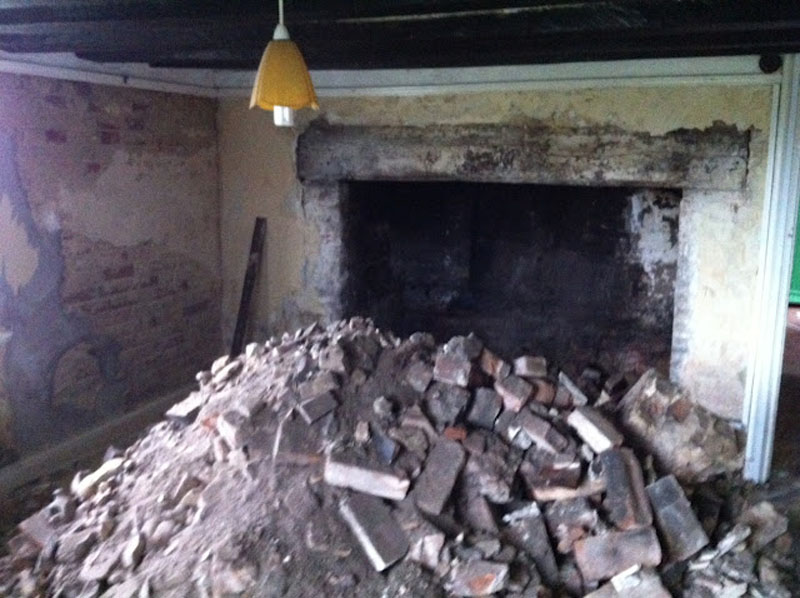 Restoration
In this case it is essential to have identified the features that might have been there, the clues left behind in subsequent alterations , the aspirations of the client and the thoughts of Conservation Officers if the property is listed- quite a task, but if you get the basics right then the rest is so much easier and satisfactory!
Restoration is a 'best guess' in many cases- it is where our experience of period properties  and traditional building techniques comes into play. It can be a challenge, but it is always very rewarding.
We have to work with what we have in terms of client brief and the clues from the house to bring about a solution that works and is in sympathy to the original or the period that the client is aspiring to get to.
It could mean a complete restoration from uncovering the blocked up fireplace to inserting a reclaimed bessemer beam, bread oven, re pointing and laying a reclaimed hearth using local materials such as pamments, floor bricks or stone.
I think restoration is my favourite – it requires skill, detective work, experience and yet allows for a little creativity too!